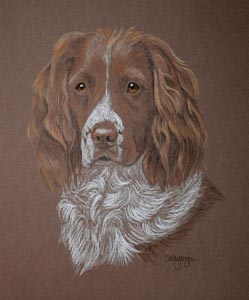 Millie
Back to Dog Portraits Gallery 36
The portrait is lovely! My husband looked at it and said "yes, they're
definitely Millie's eyes" I am looking forward to seeing the real thing.
Thanks for your quick work and for keeping me informed during the process it
makes a big difference when buying on-line to feel there is a real person at
the other end.

...thanks for the helpful information about making
the most of it.

Click here to read more Customer Comments