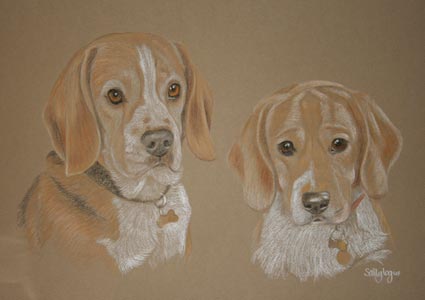 Wellington and Boots
My husband was utterly speechless (makes a change!) when he opened his Christmas present portrait of Wellington and Boots, and to say that he was overwhelmingly delighted, is an understatement.
Back to Dogs in Double Portraits Gallery 8
Thank you so much for a fantastic portrait of Wellington & Boots. What is almost unbelievable is that you have managed to capture their individual characters which shine out from the portrait....

Click here to read more Customer Comments