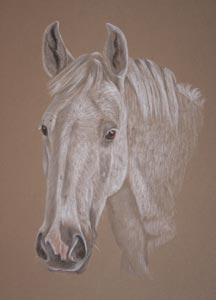 Cassie
Back to Horse Portraits Gallery 5
The portrait is brilliant! Im really pleased with
it and I'm sure my Mum will love it, you have done a excellent job, it looks so much like Cassie!
...I gave it to mum on her birthday and she was
over the moon, she said it was one of the best things shes been given as a present. So I just wanted to say thank you so much for doing it it really does mean a lot.
Click here to read more Customer Comments