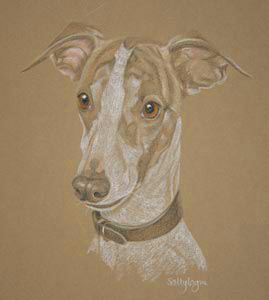 Johnny
Back to Dog Portraits Gallery 39
...he looks great! I'm sure that my mum will be delighted because he looks like he'll be a lot less trouble than the real one.
...Mum was delighted with him, you really have captured that "I'm about to get into trouble "expression which is his normal look.
I've already shown him to several friends and he's a hit.

Click here to read more Customer Comments