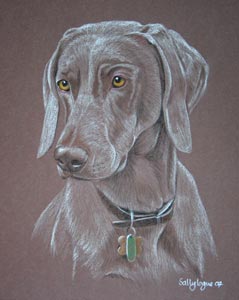 Kiah
Back to Dog Portaits Gallery 46
The picture of Kiah is great. Its my wife's birthday on Sunday and she hasn't a clue I have asked you to do this.
This is the third portrait you have done for us....
....When Alison opened her present on Sunday she almost cried. The likeness is fantastic. The picture has pride of place above Daisy's and Milly's. They just get better and better.
Click here to read more Customer Comments