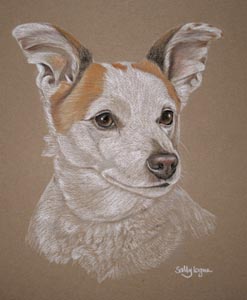 Back to Dog Portraits Gallery 62
It fantanstic!!!! I'm so happy with it. It looks just like her, her ears and spot just right. Jimmy is going to love it!

Click here to read more Customer Comments
To let your friends see Tiny's Portrait please use this link in your email, blog, webpage or social networking.