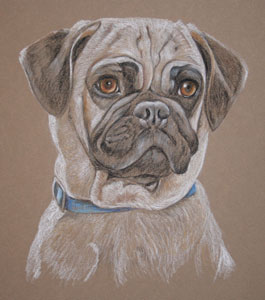 Back to Dog Portraits Gallery 61
I received the portrait of Tanner and it is awesome. My husband really liked it too. The cards are great and will share with people Tanner was special to.
This is a treasure and I can't wait to get it framed and hung. Thank you so much.
I'll direct everyone to your site to see our two boys and all your other wonderful portraits.

Dianne, USA
Click here to read more Customer Comments
To let your friends see this this page, please copy and paste the following link into your blog, webpage or social networking: