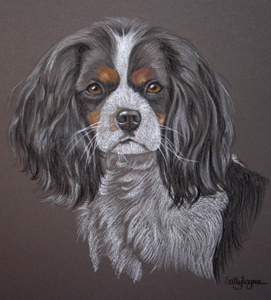 Back to Dog Portraits Gallery 62
Just thought I would let you know how great Montys picture looks now that it has been professionally framed. My partner was pleased with it before, but the frame really sets it off well and the staff in the framers were all impressed with your work. I would certainly recommend you to my friends and family.
Click here to read more Customer Comments
To let your friends see Monty'sPortrait please use this link in your email, blog, webpage or social networking.