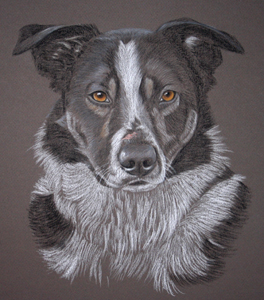 Back to Dog Portraits Gallery 63
Sally, the picture of Bert is great - you've really captured the slightly quizzical look he has! Thank you so much - it was simply the best present I could give, but so very lifelike that I wanted to keep it for myself!
Click here to read more Customer Comments
To let your friends see Bert's Portrait please use this link in your email, blog, webpage or social networking.