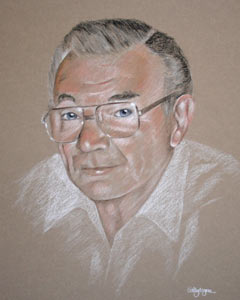 Back to People Portraits Gallery

Tthe picture had arrived by the time I got home to Sussex yesterday and it just took my breath away. I could not stop looking at it - it was like my Dad was actually in the room with me, and is just so wonderful.
I just know that Mum will absolutely love it and so will my sister and brother. In fact, I think they might all cry when they see it as it's such a good and true likeness.
Click here to read more Customer Comments