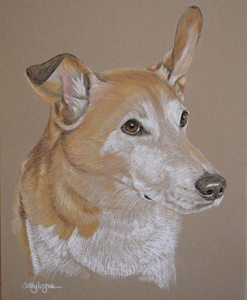 Harvey

Back to Dog Portraits Gallery 63
What can I say but 'Thank you', that's our Harvey, you've captured him
beautifully. My heart did a lurch when I first saw it!

I know that Dave will be so delighted with it, such a wonderful, unique
memento of our 'sweet boy'.
Click here to read more Customer Comments