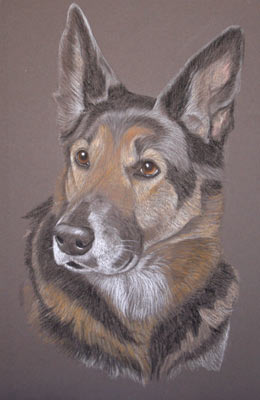 'Shadow'
Back to Dog Portraits Gallery 63
it's great and captures her beautifully!! She is such a graceful old lady and it will break our heart when she goes, but at least we will always have her lovely portrait to remind us of her always.
Thanks again, you have a wonderful talent and I'm very grateful for you completing it on time for my husband's B'day and for checking it arrived safely.
Click here to read more Customer Comments