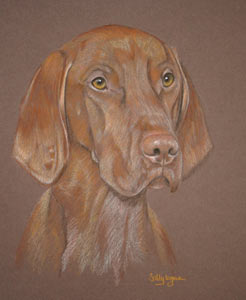 Back to Dog Portraits Gallery 63
Absolutely wonderful I LOVE it!!!!! It's such a true likeness you have captured him perfectly. I can't wait to get the actual portrait - are you around this weekend? Thanks so so much.
A very happy Sandra x
Click here to read more Customer Comments
To let your friends see Kaiser's Portrait please use this link in your email, blog, webpage or social networking.