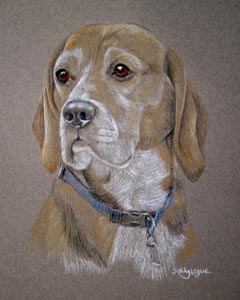 Beagle portrait 'Barney'
It looks superb and I'm sure Helen will be over the moon with it...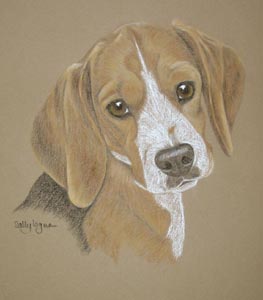 Beagle portrait 'Bailey'
Its fabulous and an excellent likeness of her. Thank you so much for your careful work. I will definitely recommend you to my friends. .... It looked great on the web, but even better it person. Thank you so much for the great job.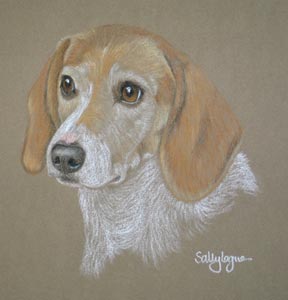 Beagle portrait 'Amber'
Thankyou for your lovely portrait of Amber.
You have done her poise perfectly especialy her floppy big ears. I am writing this to you with tears in my eyes. I never prepared myself for this moment. The little minx meant everything to me and my family and she will be very sadly missed. Her beautiful portrait will be placed in our living room with pride. Many thanks once again...................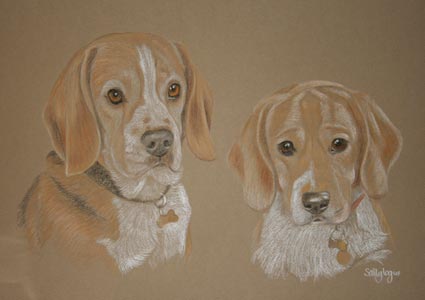 Portrait of Beagle and beagle pup
' Wellington and Boots'
Thank you so much for a fantastic portrait of Wellington & Boots. What is almost unbelievable is that you have managed to capture their individual characters which shine out from the portrait.