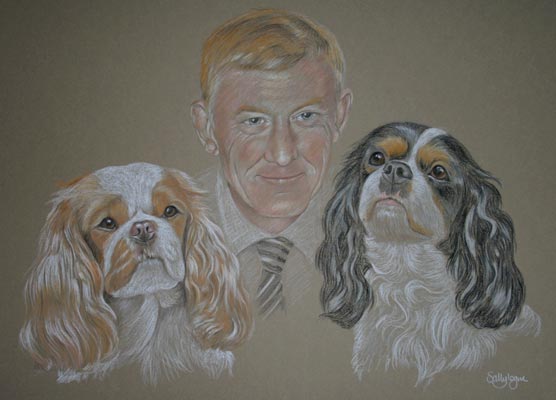 Back to Portraits of People with Pets
As they say down under, he was absolutely stoked [chuffed]. Rarely has he been 'captured' so well in a photograph, let alone in a portrait, and he thinks you have him spot on.

It's been a pleasure to deal with you throughout, from quote to conception, from presentation to approval. You've made David very happy and in turn, you've made me very happy.

Thanks again, keep up the good work.
Click here to read more Customer Comments