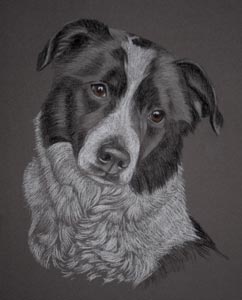 Border collie - Skip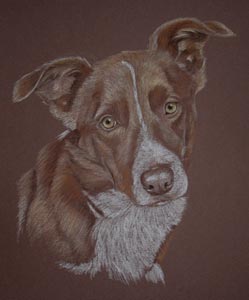 Red collie - Deefa
Back to Dog Portraits Gallery 58
It is 14 yrs Since Sally did Skip's mother's portrait (Spot), now she's done Skip and his daughter Deefa who are both working collies. Both portraits are accurate in showing their characters and looks. They look good on here but the real portraits are really Fab! Thank You.
Click here to read more Customer Comments
Sally's Reply:
Thank you for your kind comments, I hope to draw more dogs for you in the next 14 years! Its a shame I don't have Spot's portrait on this website, but it only goes back as far as 2000.
To let your friends see this this page, please copy and paste the following link into your blog, webpage or social networking: