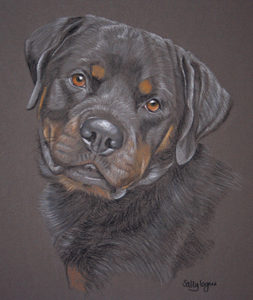 Back to Dog Portraits Gallery 62
Portrait is fantastic!!! Thanks again sooooo pleased!

Received the portrait today and I have to say seeing it on your website doesn't do it justice it really is amazing and looks just like her. K Aspland-Robinson
Click here to read more Customer Comments
To let your friends see Chelsie's Portrait please use this link in your email, blog, webpage or social networking.