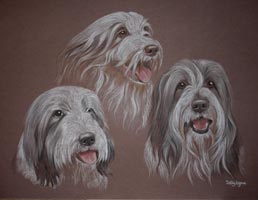 The portrait is AMAZING! You have really captured the dogs and their personalities. THANK YOU!!!...
...its even better in the flesh!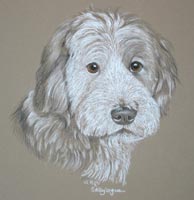 That's Harvey! thank you.
The really difficult part is keeping it a secret until Christmas - I just can't wait for my family to see it! ...my Mom bought a portrait of Harvey (the dog) the bearded collie at Christmas. I'm only 13 and I think the drawing is wonderful it now sits on our Living Room wall.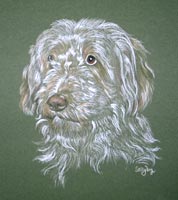 Bearded Collie portrait of Abbie
What can i say! - Thank you so much. Abbies portrait is fantastic, i am over
the moon! and my mum is going to be thrilled with it. You have done a great
job, and captured everything about Abbie.
Bearded Collie portrait of Rosie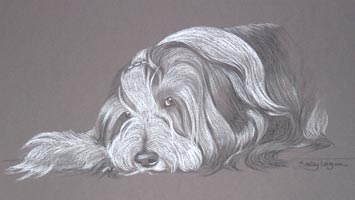 Bearded Collie portrait of Fabia